Shade Sails are a cost effective shade solution ideal for any home or business
Whether you're entertaining or providing sun protection for your loved ones or valuables shade sails are an attractive and cost effective solution. One thing that determines the shape and coverage area of a sail is the surroundings and possible attachment points. Arrange an appointment with us today and we will explain how to maximise coverage specific to your area.
Talk to us about residential and commercial solutions.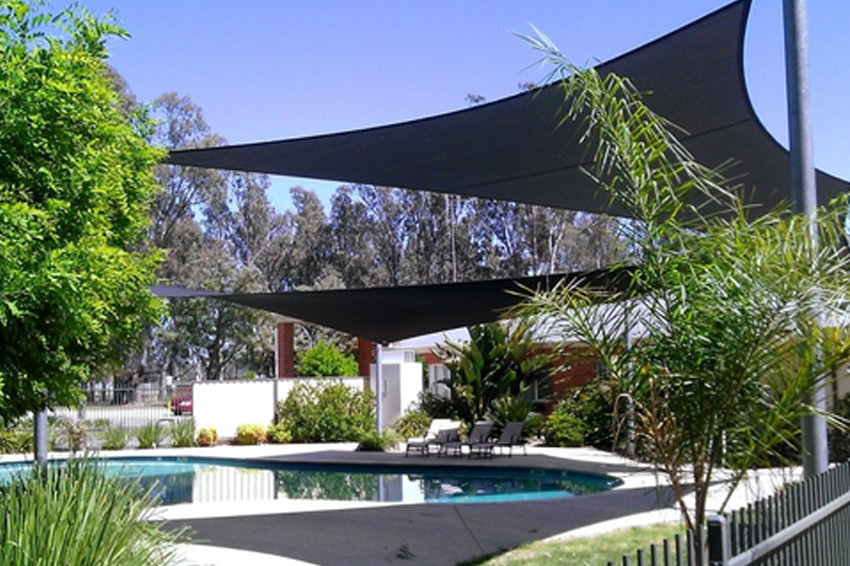 Protect your vehicle from the damaging suns rays or storms
Everyone knows that the sun's harsh rays can be harmful to humans, but did you realise the damage they can do to your possessions? The UVR from direct sunlight will fade and weaken furniture, carpets, and other household items quite quickly. The same goes for vehicles that are kept outside. Shade sails can help by blocking that sunlight before it enters your windows or hits your car. By choosing a quality shade cloth for your sails, you can also protect your car from the hail, potentially saving you the cost of building a garage!
If you're interested in learning more about our Shade Sails, arrange an appointment today!
ARRANGE FOR YOUR FREE MEASURE AND QUOTE TODAY
Servicing all of the Gold Coast