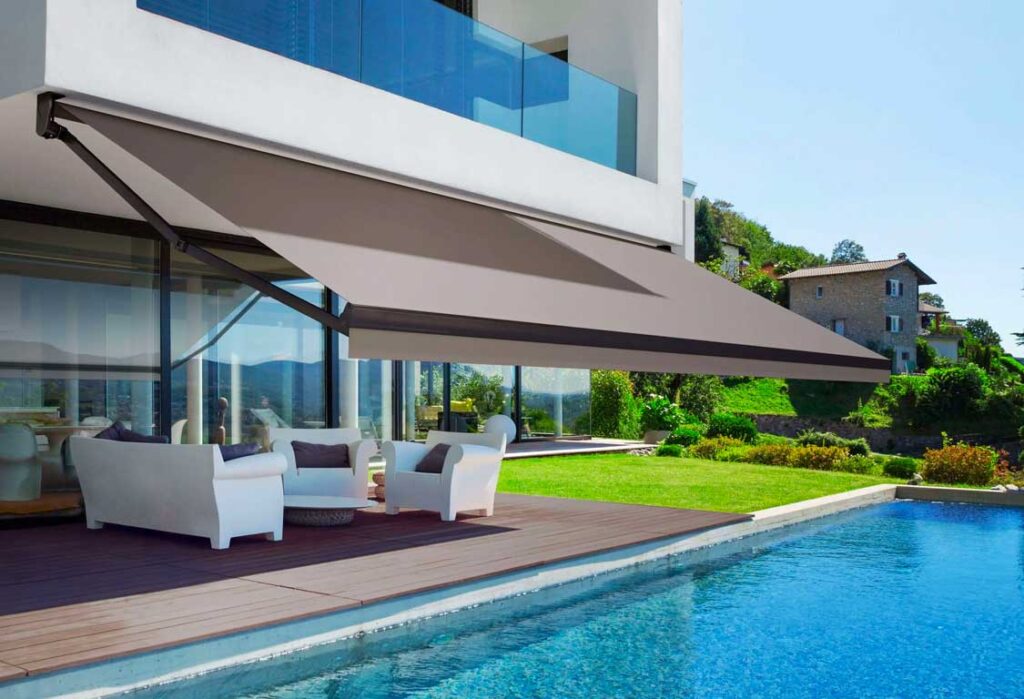 Sizes from: 900mm to 3600mm wide.
Suitable for:windows / verandahs / patios / gazebos / carports
Benefits include:
• Privacy- you can see out but others can't see in shade cloth comes in a wide range of colours
• Rot, mildew and salt resistant, allows air to flow
• Securely fixed and assembled from quality galvanised steel, stainless steel and plastic components
• Roll away when not in use, easy to clean. UV block out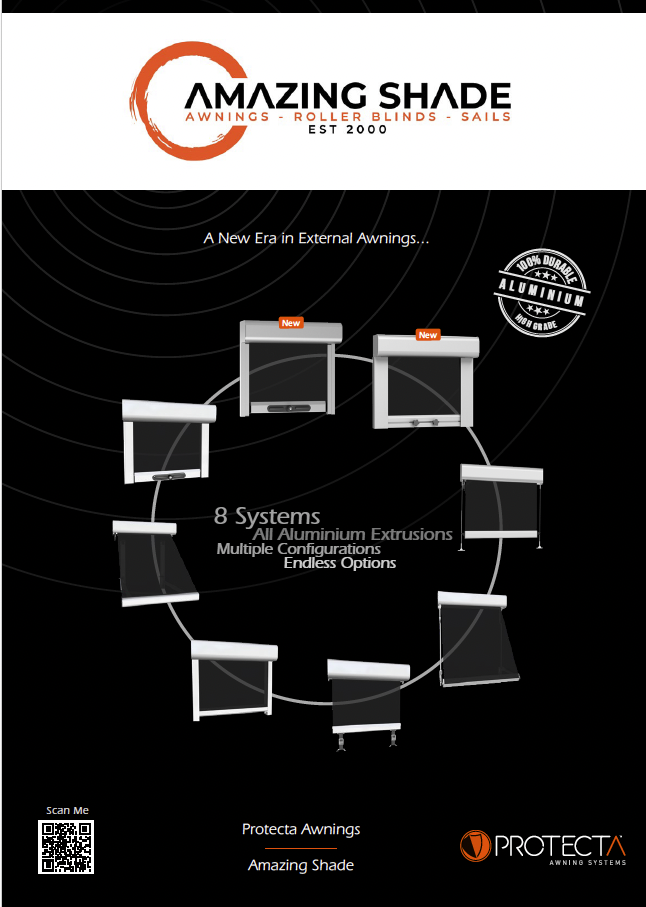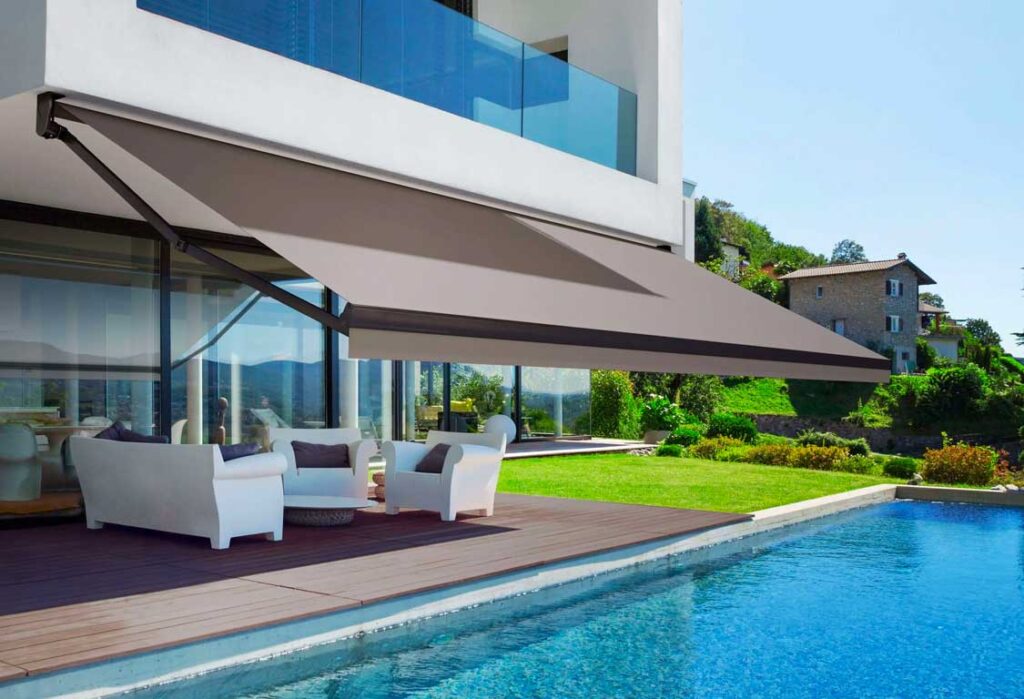 • Various gear ratios available
• Strong and reliable
• Span up to six metres and drop of up to five metres
• Blocks out- heat, wind and rain
• Available in wire guide & Multi stop Channel systems
Folding Arm & Pivot Awnings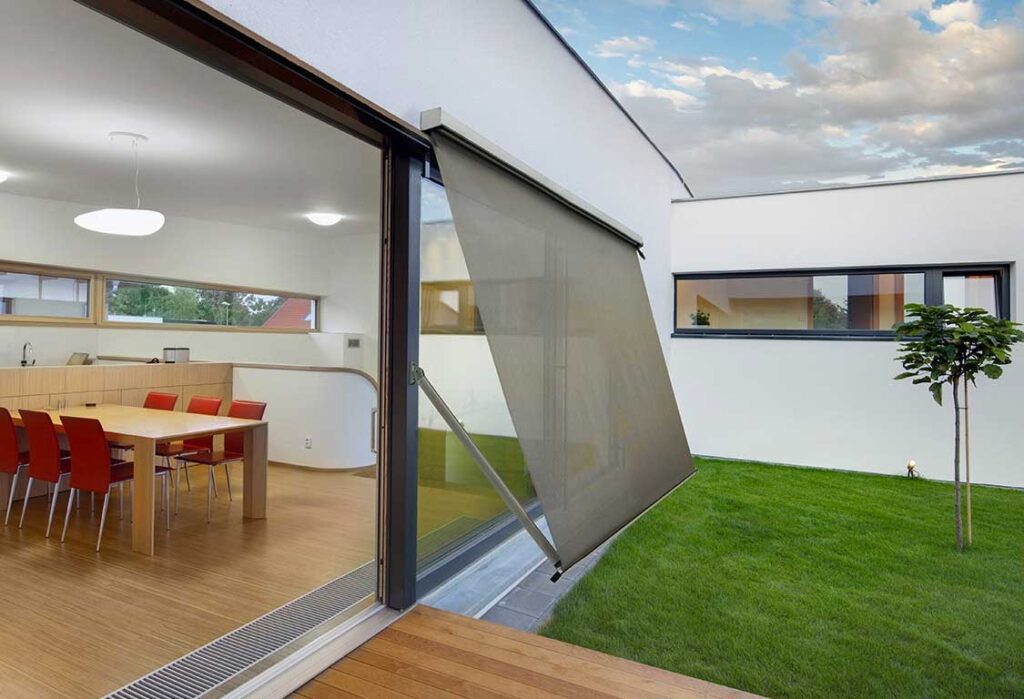 Spring Arm Awnings are designed to allow shade and air flow into window areas.

• Available in Electric motorisation & Crank Operation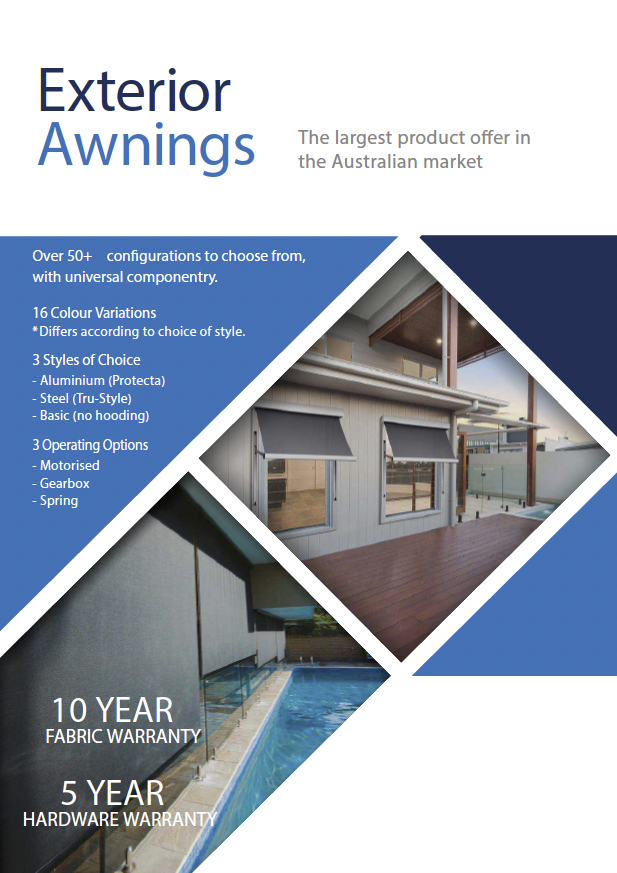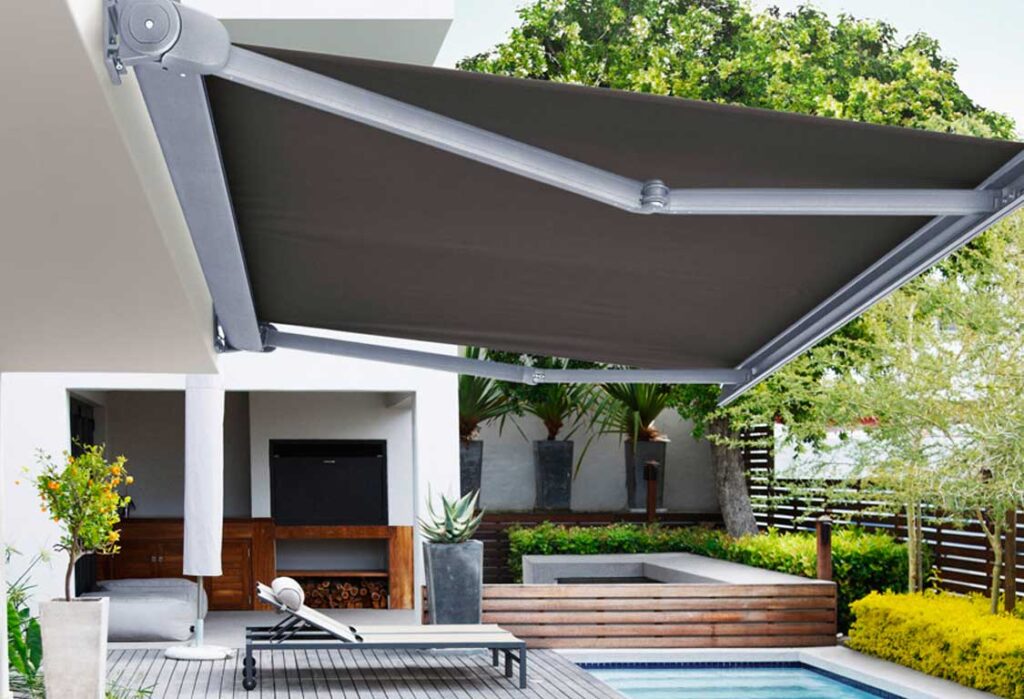 Folding Arm Awnings provide a range of contemporary shade solutions with high quality strong retractable arms.

Options available:
Can be installed with a projection of up to 4 -6 metres*
The width span can be up to 8 metres*
manual crank/gear option OR motorised
Extras include- sun & wind sensor options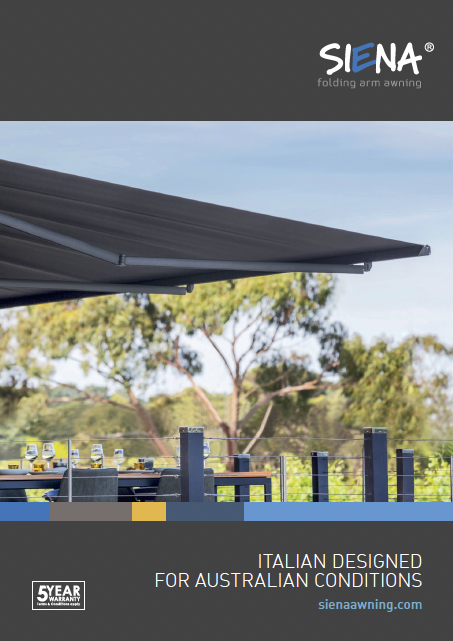 Multi-stop Channel Blinds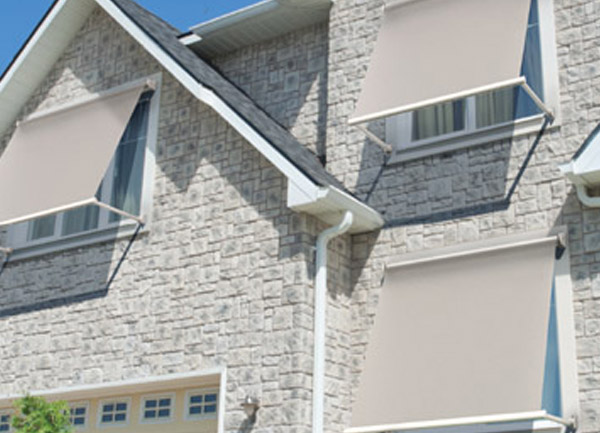 The Channel System is the ultimate in retractable blinds
• Aluminium channel
• Standard Channel and Bottom Bar colours include:
• Black, White, Cream & Paperbark.
• We can also powder coat the channel and bottom bars to suit your home or business.
• Available in Electric motorisation & Crank Operation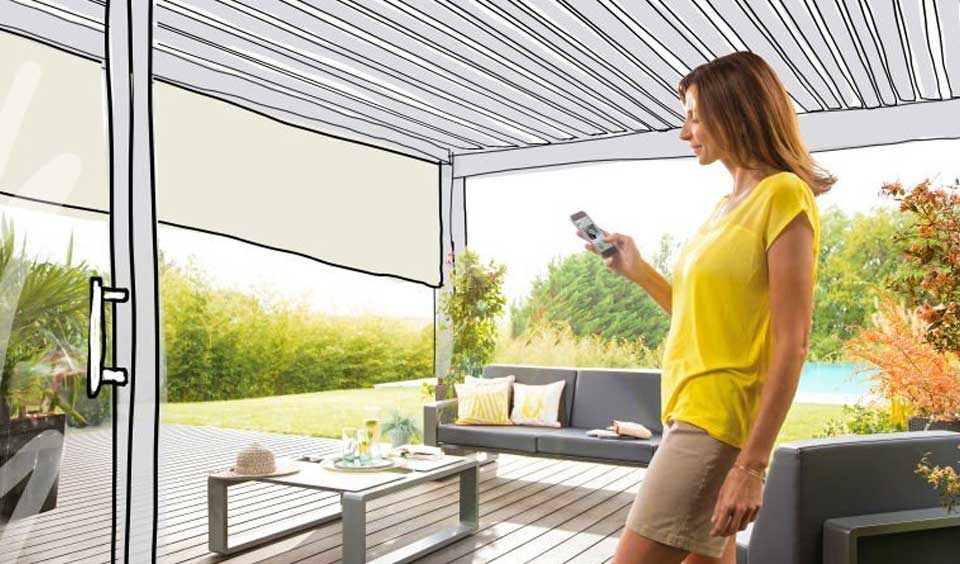 Motorised Blinds & Awnings
Experience uninterrupted style with an automated home with motorisation. Enhance your lifestyle with blinds and awnings all at the touch of a button!
Convenience


With the simple touch of a button you can move your awning, sunscreen or blind to whatever position you like.



Energy Efficiency


Reduce your energy usage by controlling the amount of heat and light entering your home.



Longer Lifespan


Smooth controlled operation of awnings, blinds and sunscreens ensures both maximum functionality and a longer lifespan of the product.



Safety


Loose cords and chains are a danger to young children. With automated awnings, sunscreens and external blinds, the cords and chains are completely removed, providing peace of mind for you and a safer environment for your children


Quiet and Discreet
With the simple press of the remote control you will enjoy the ambiance and impress your guests with a quiet and sophisticated automated sun protection system.
Care and Maintenance of your Exterior Blinds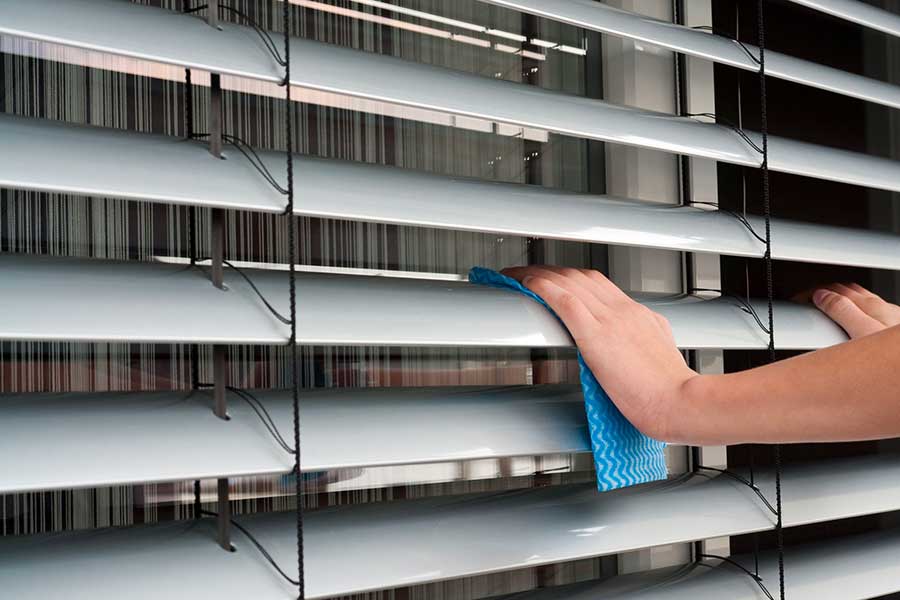 Please follow these important instructioins
• All blind types- Only roll up your blinds when they are completely dry
• Clean with a hose or gentle gurney no closer than 45cm
• Stubborn marks- mild dishwashing detergent mixed with water can be used (No other chemicals are to be used as this will instantly void the warranty)
• After installation- ensure all blinds are to be down throughout the day and retracted at night for the first week (excluding storms). This is to alleviate memory in the cloth and to assure good performance and longevity.
It should be known– blinds are not designed to withstand abnormal weather conditions. If abnormal weather conditions are forecast, ensure to retract and secure your blinds to prevent unnecessary damage.
ARRANGE FOR YOUR FREE MEASURE AND QUOTE TODAY
Servicing all of the Gold Coast